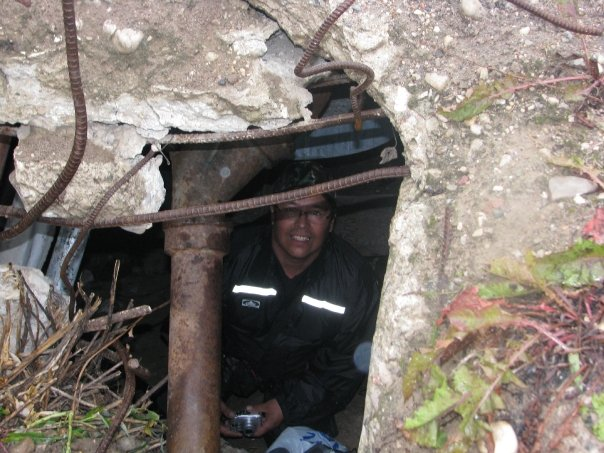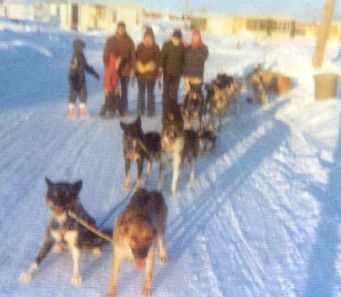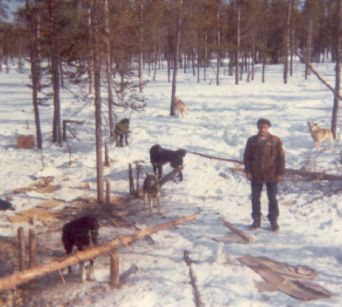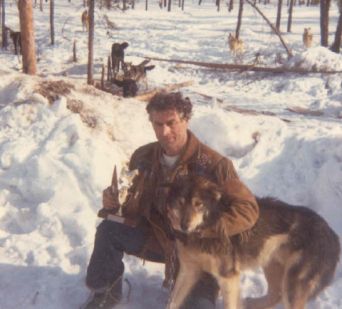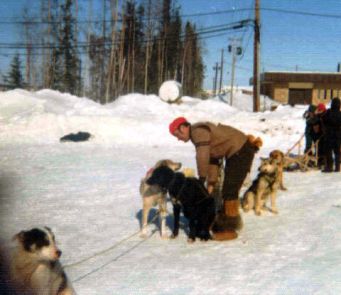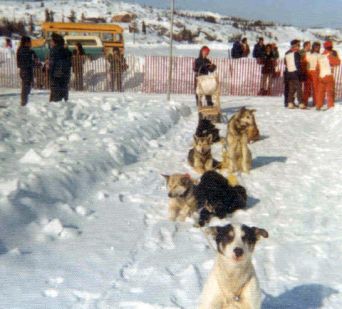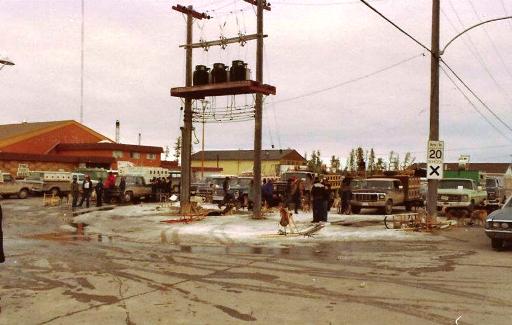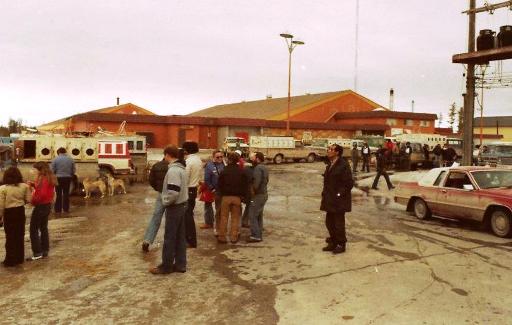 Photos Below Courtesy of Laurent Cloutier

Laurent giving dogsled rides to the neighbors

Ray Beck Sr. with his dogs in Fort Resolution

Ray with trophy & favorite leader

Laurent getting ready to start race in Pine Point

Laurent at the start of the 150 mile in Yellowknife in 2 different races in the mid 70s. Bobby's dog Scamp as the leader in the middle  picture & my dog Tanana in the far right picture.

Photos Below Courtesy of Kari Harrison

The beginning of the 20 ? mile Muskeg Dog Race held for quite a few years.  I think we had a carnival about the same time.

Photos Below Courtesy of Dru Johns

A picture of Kakisa Falls on the left & ??, Dru Johns & Richard in front of Kakisa Falls May Long weekend ?  Party time!!

Dru's Dog Teddy Bear Posing

Getting close to Pine Point

Railway trestle across Big Buffalo River

Another picture of the famous water tower