Photos Below Courtesy of Tammy Greenhalgh

Galena Heights Elementary School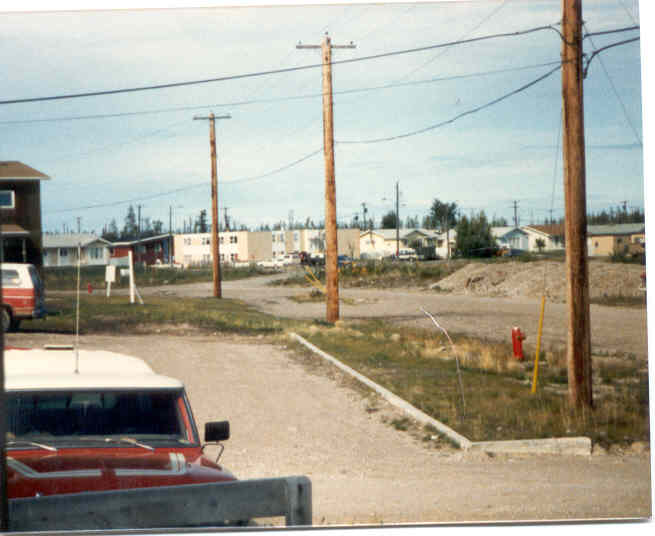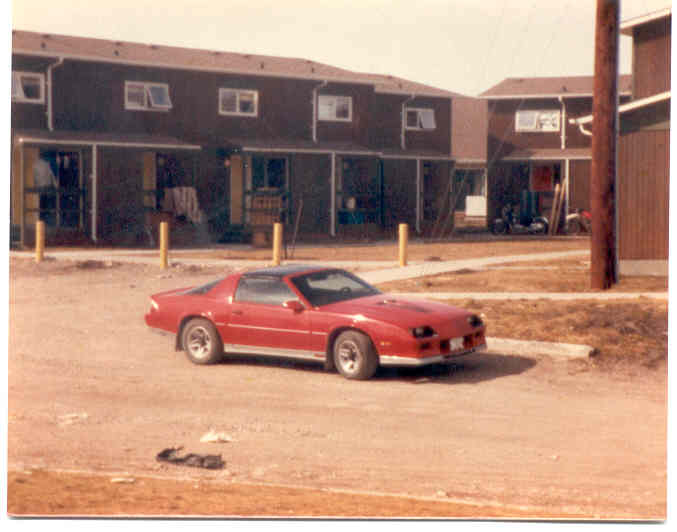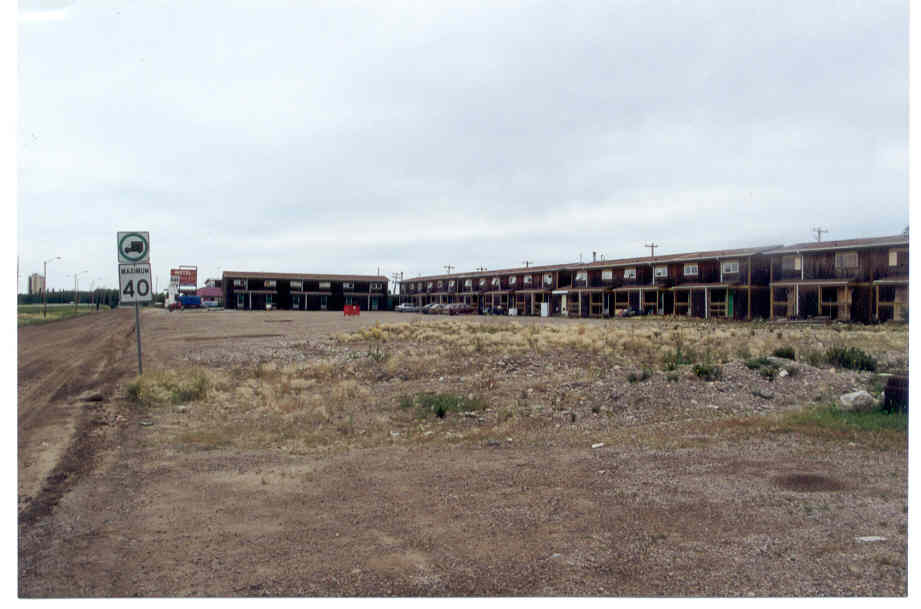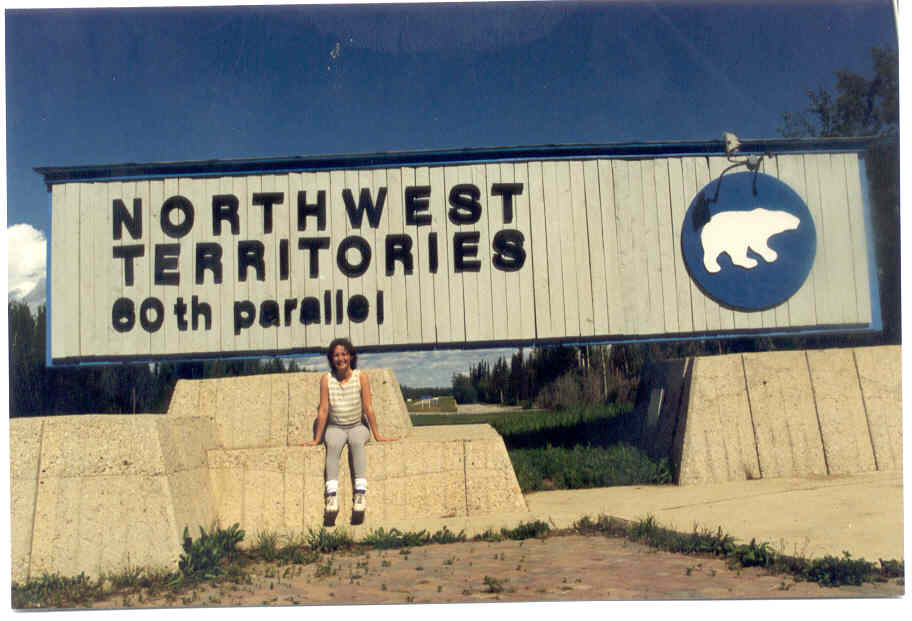 A shot from the singles towards town

A shot of singles & I think of Linda Gibney's camero

Another shot of singles apts., but now in Hay River. They are now called Cedar Rest apts.

The sign you see as you enter the NWT & I'm sure almost everyone that lived in Pine Point has a picture of it.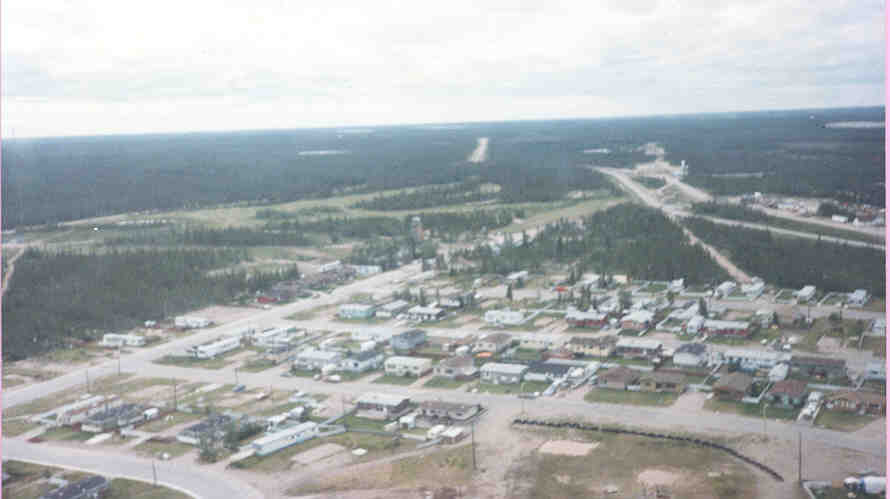 Ariel shot of part of the Great City of Pine Point

Photos Below Courtesy of Lisa Murdick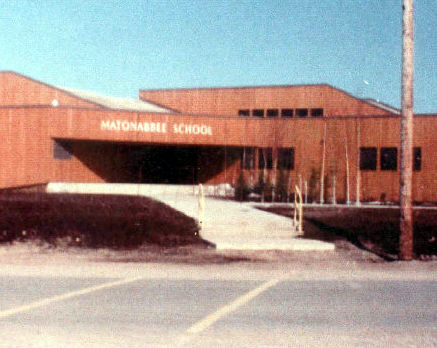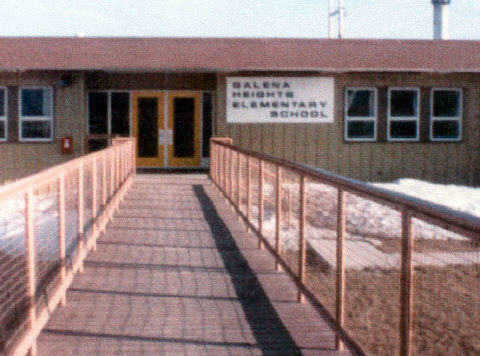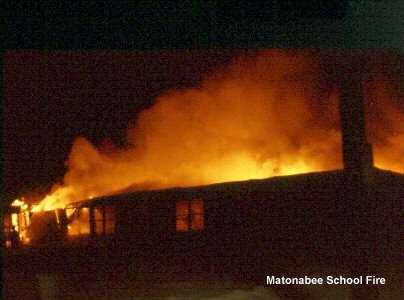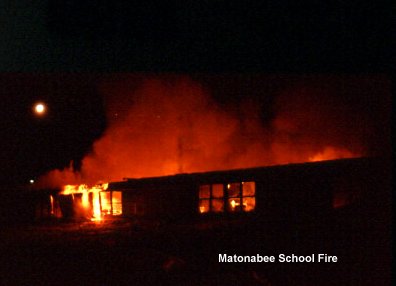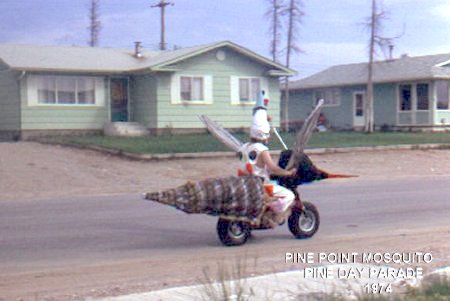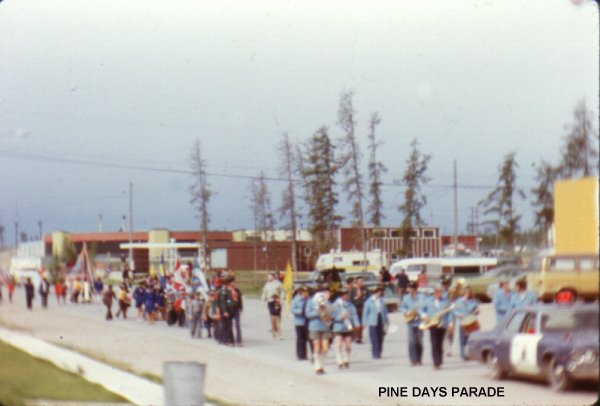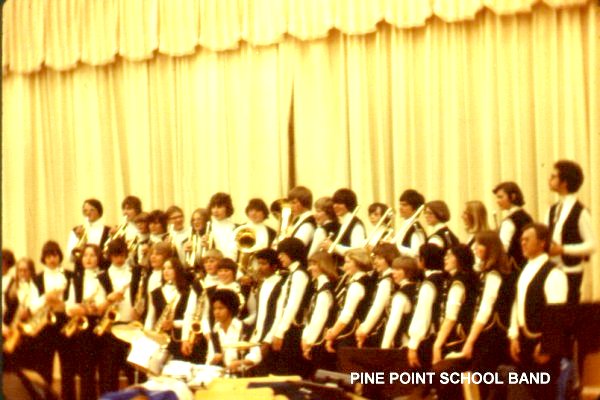 Photos Below Courtesy of Kevin Newman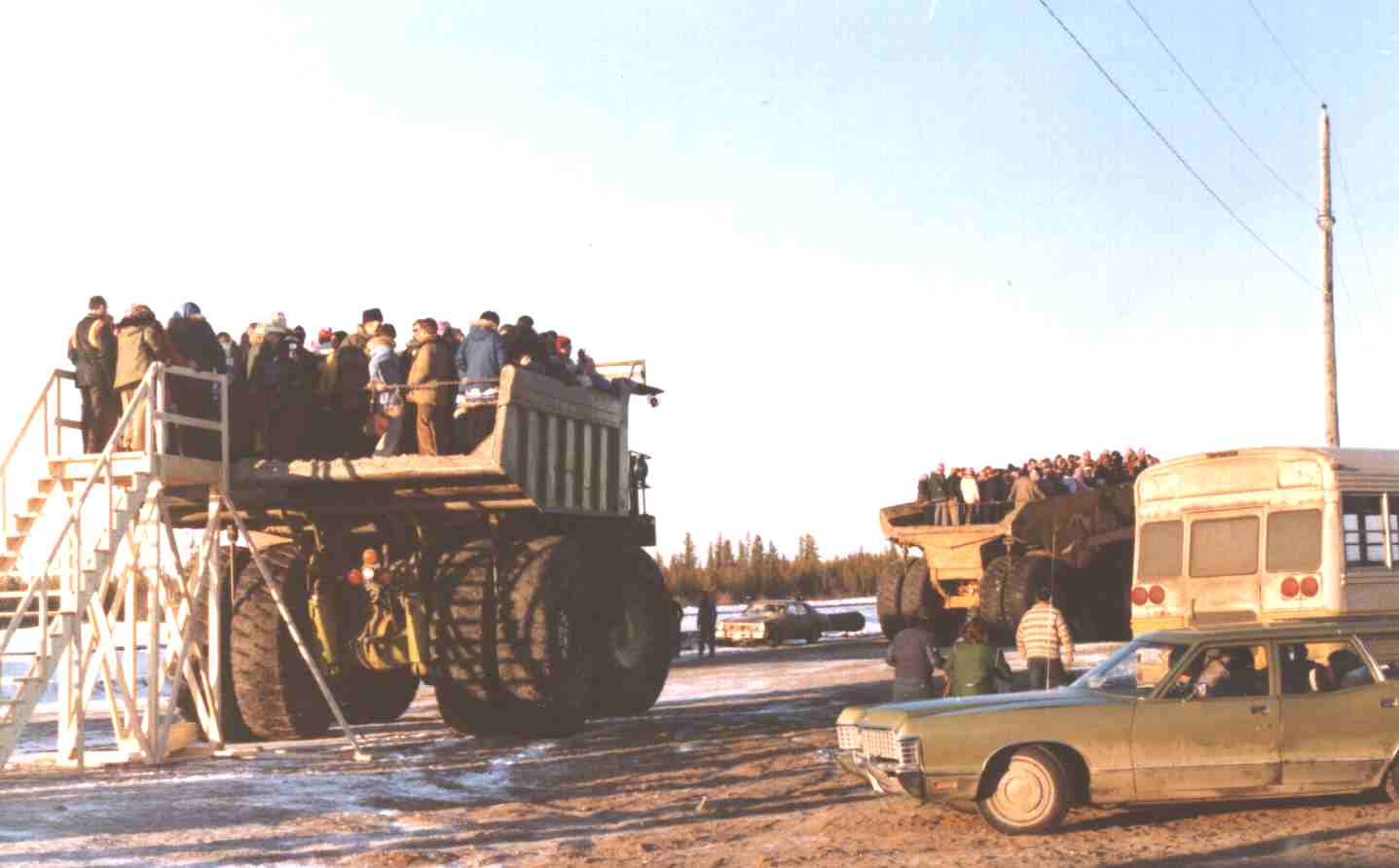 AWG 1978 all loaded up to go watch something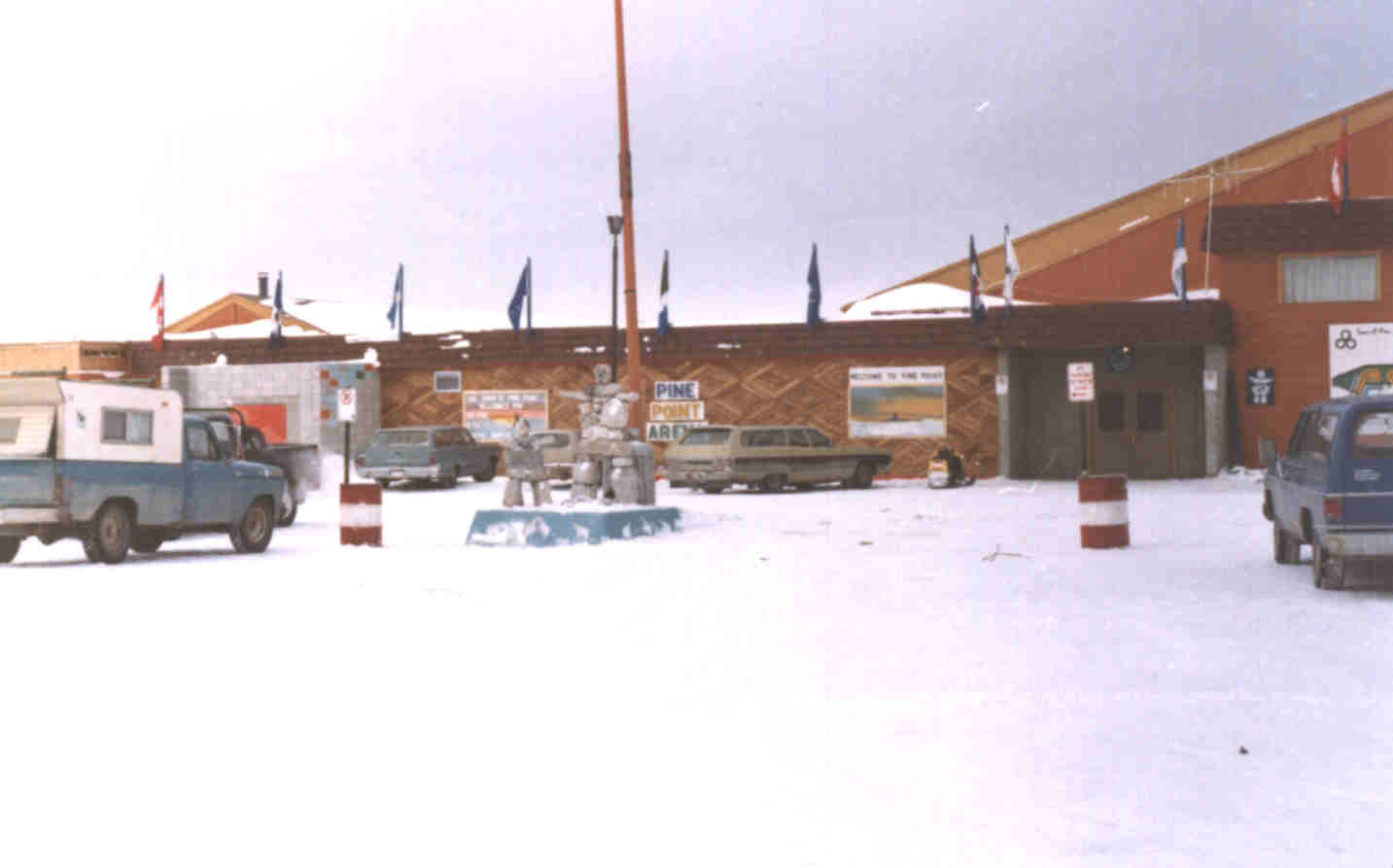 A picture of part of the arena during The AWG's in 1978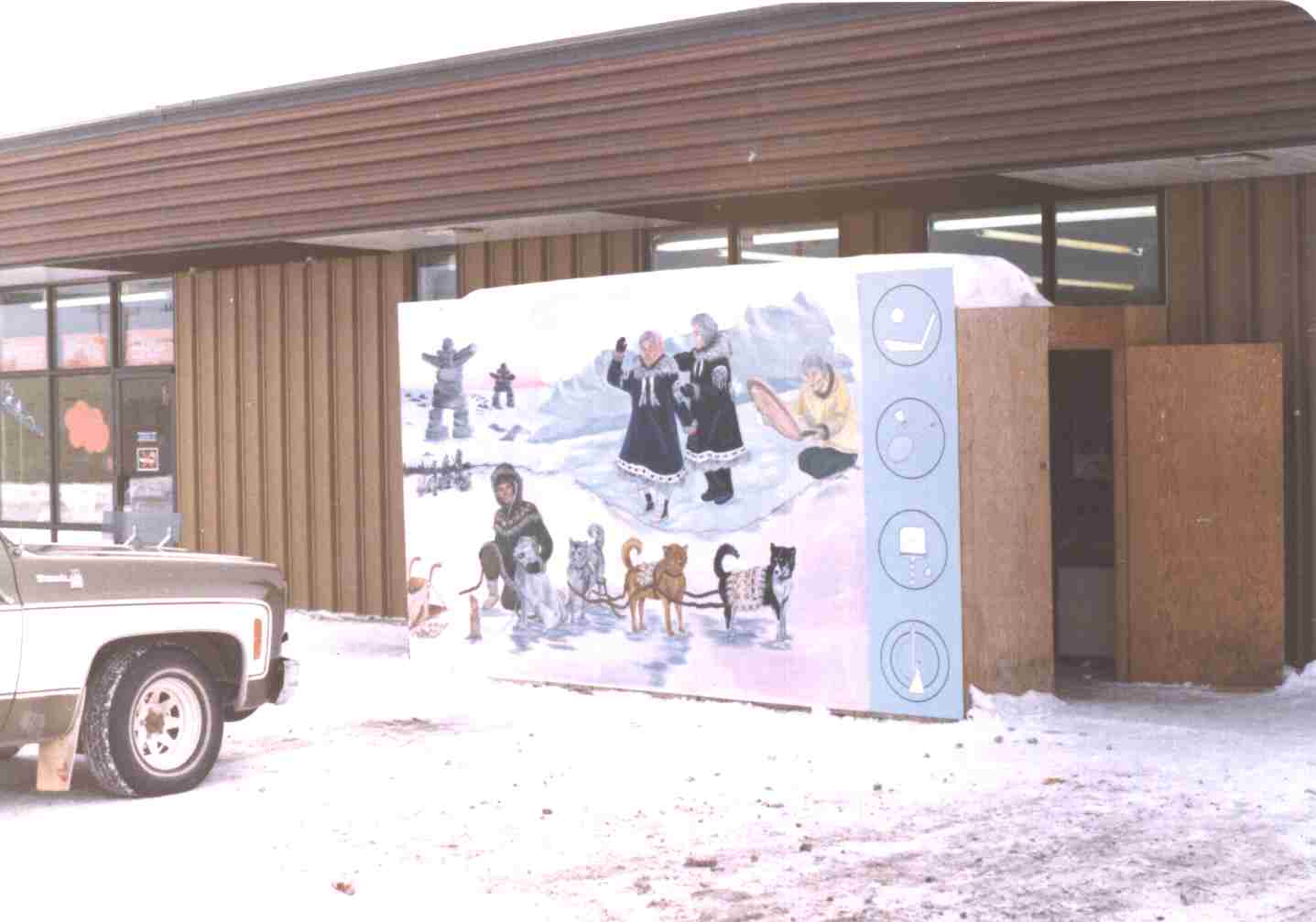 Beautiufl  shot of some native art work in front of Sanderson's drug store done by Joyce Gelineau

All these Awesome pictures of the Town are from Dave & Jeannette Wozny sent in by Cynthia Wozny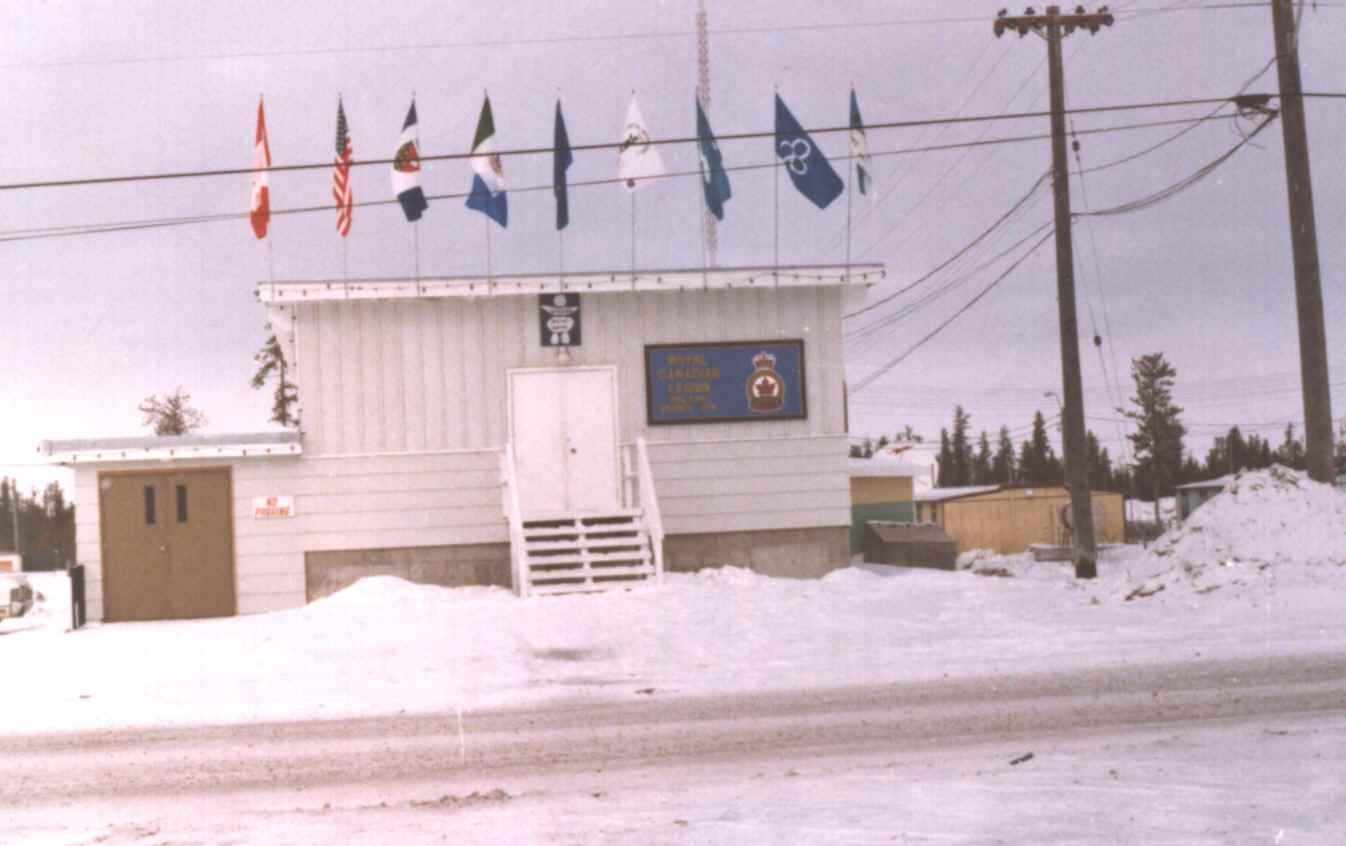 A shot of the front of the Legion during AWG's in 1978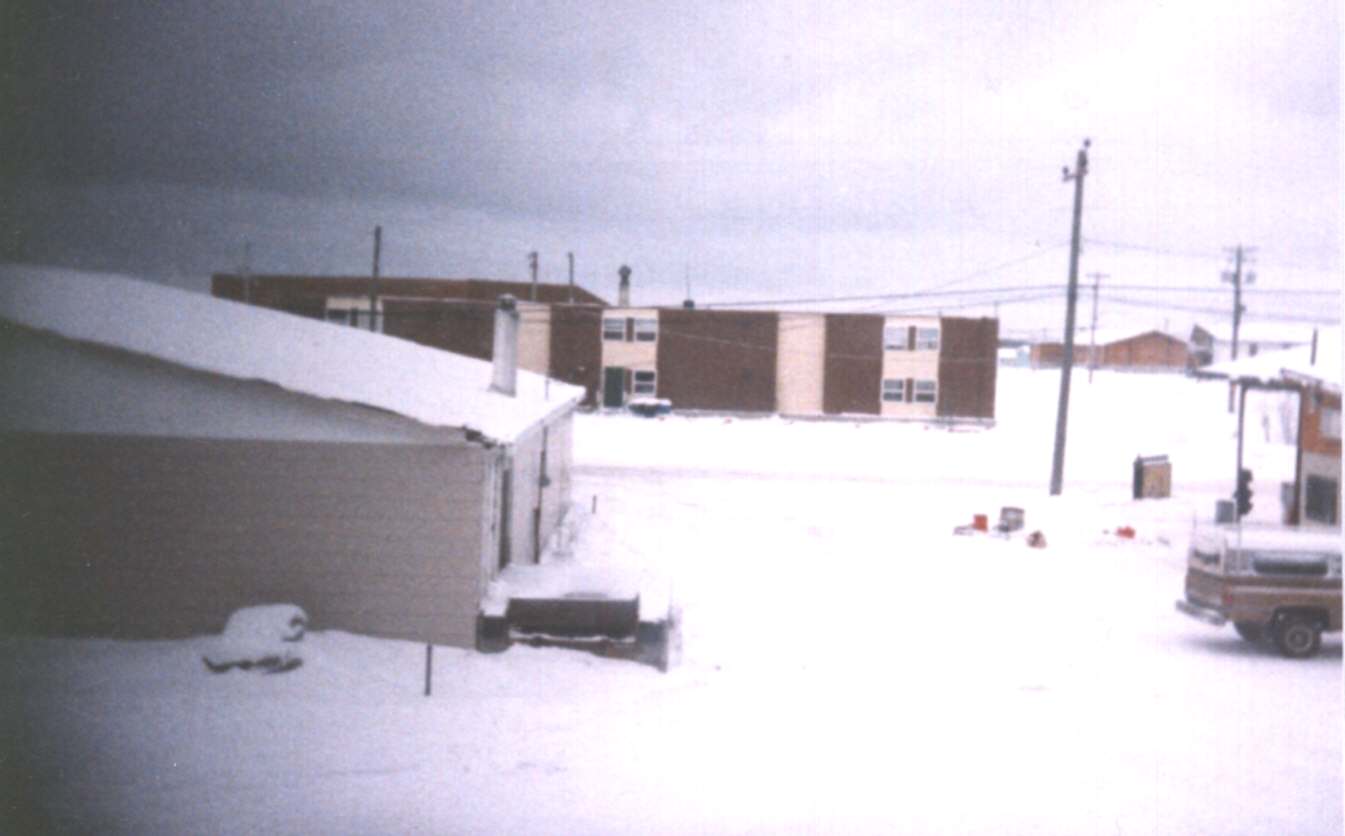 A shot taken from JB's white building on left is the Liquor store & across from it is JB's Convenience store

Water Tower in the winter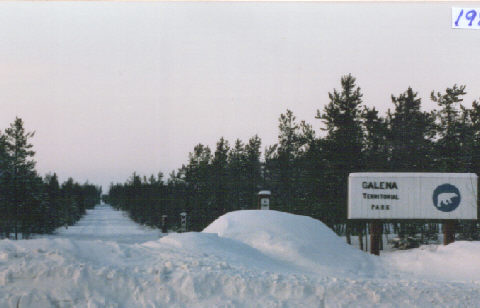 Entrance to Galena Park in winter.

Photo Courtesy of Toni & Ken Letendre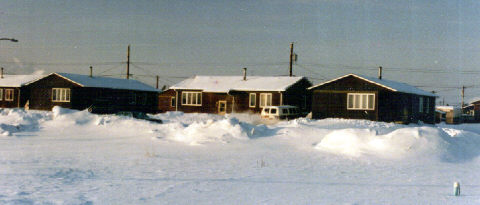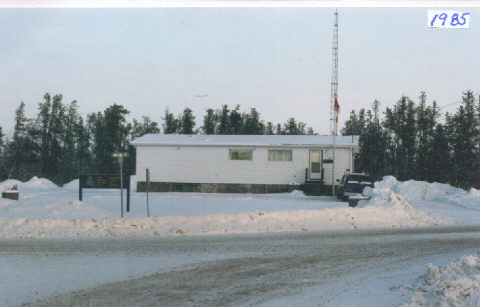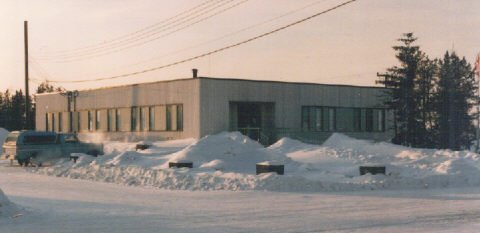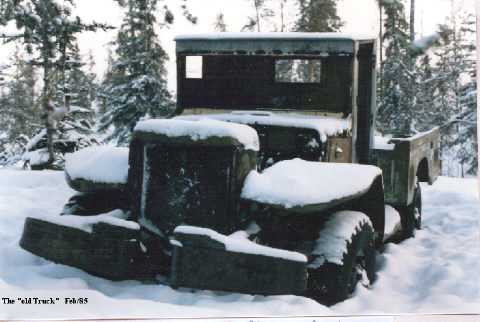 Photos Below Courtesty Of Al Gordy

Photos Below Courtesy of Ken & Toni Letendre

Old truck on Pine Point Mountain kids used to play on for hours, including me

A couple of shots of houses in the Brown Town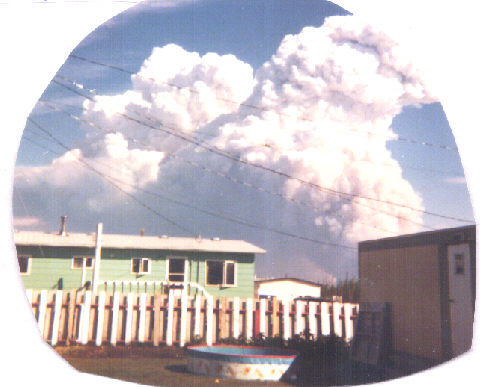 A shot of smoke clouds in the horizon from the forest fire by Fort Res. in 1980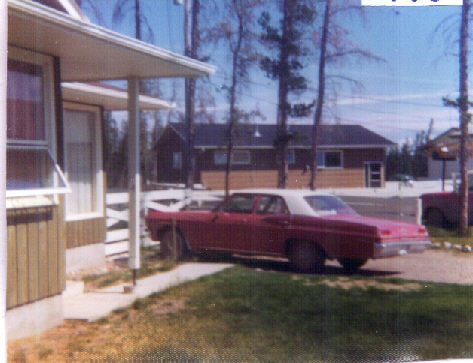 The Letendre's house inside circle from hotel & later to be the Cloutier's  & left of the brown house in the back ground out of the picture was to be mine & Roo's place. The brown house was where Tim Strops & Mabel lived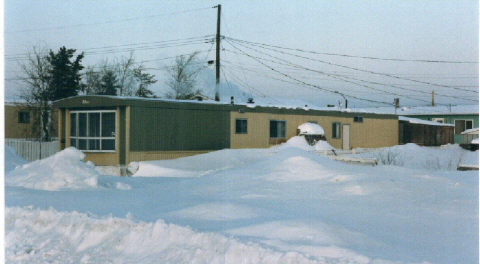 Ken & Toni Letendre's trailer by the golf course. Just a wee bit of snow, bet they had frozen pipes that winter, huh?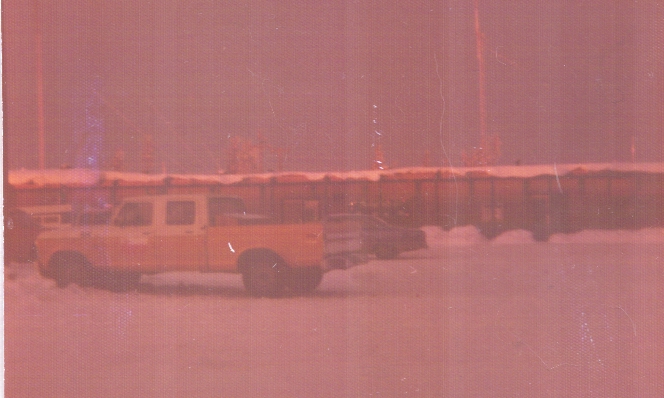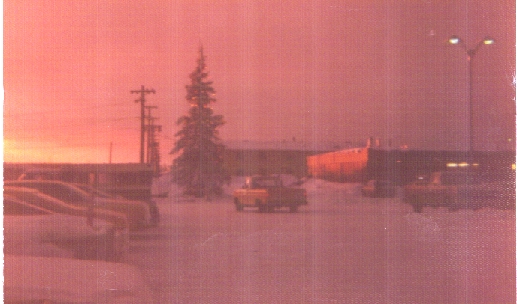 This pic was also taken in Dec. 1974. Building was where the IGA, Ogilvie's Pool Hall, Post Office & RCMP used to be.

A shot taken @ 3:30pm of uptown Dec. 1974. Town Christmas tree can be seen in front of the truck. The building to the right was where the Clinic & Sanderson's drug store used to be.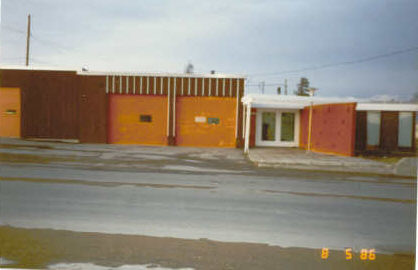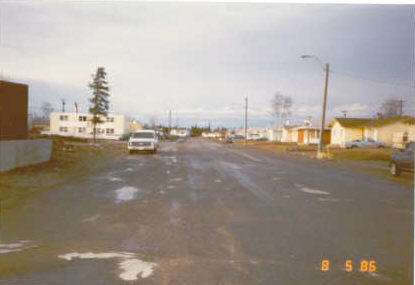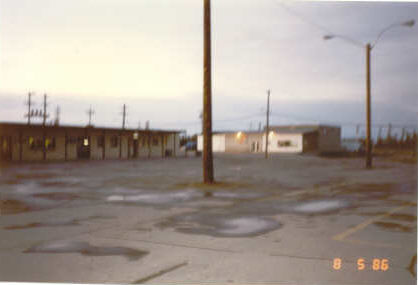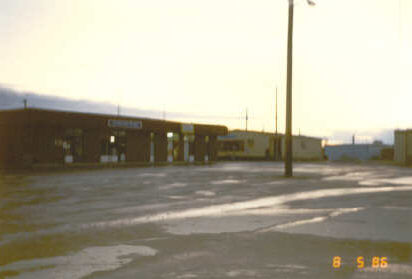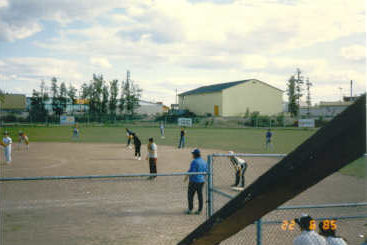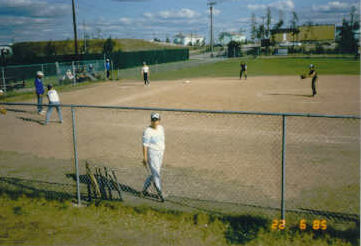 The street to the right of the Firehall

Uptown parking lot. You can see Post Office, Cop Shop & Q-Mart

Another angle, but of Clinic, Drug Store & Bank

Photos Below Courtesy of Shawna Babiuk

Ball Park shots 1985. You can see the Jb's Lounge, liquor store, legion, cook shack, bunkhouses & part of the arena in these 2 pics. The person pitching is Pam Wilson, the person standing by the PP sign is Paul Babiuk, the guy on 2nd base is Rick Larouche, & I think the person with the blue jacket is Maria Lizotte & Pat Maurice is batting in the 2nd pic.

Pine Days parade 19?? with elephants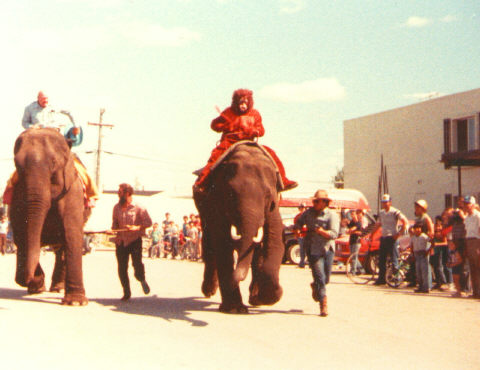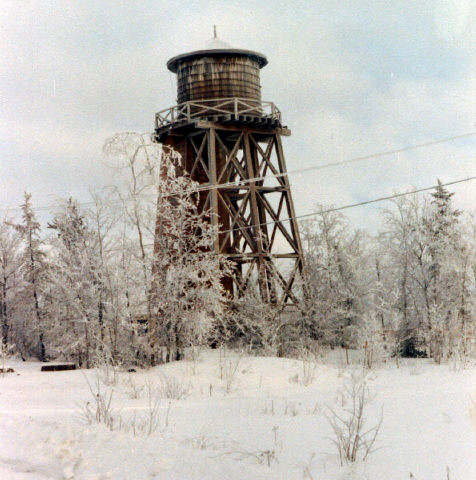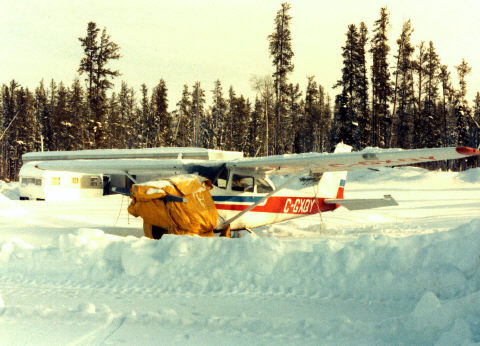 Flying Club's plane at Pine Point's huge airport

Road to the Airport. Did a lot of hunting alone here